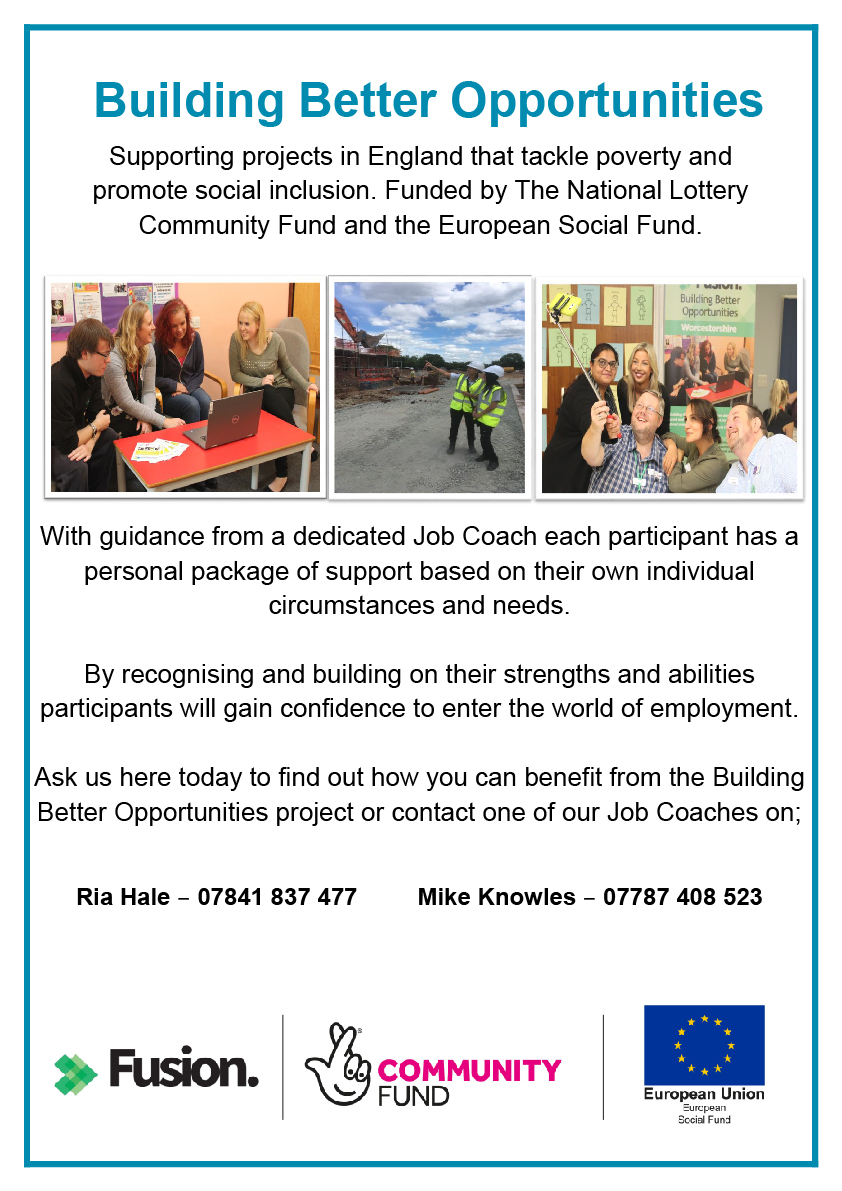 Building Better Opportunities is funded through The National Lottery Community Fund and the European Social Fund, it is open to anyone 16 + who are unemployed and would like to receive tailored 1-1 support to help them remove barriers that are preventing them from accessing employment, education or training. We recognise that issues such as homelessness, drugs and alcohol and mental health can have a serious impact on a person's outlook towards progressing into employment, this is where Building Better Opportunities can help.
You will be assigned to a job coach, who will work with you to design a pathway that you feel is comfortable and achievable. The job coach will support you through the whole of your journey until you reach your end goal. Along the way you will have access to opportunities that have been identified as positive ways to overcome barriers that are preventing you from progressing. The job coach will work with you holistically, building you up in self-esteem, belief and the confidence to succeed.
Building Better Opportunities will initially work with more than 700 participants across Worcestershire with a target of at least 600 of these achieving a positive outcome by either gaining employment, returning to education or training, or actively engaging in job searching.
If you are reading this and you or someone you know could benefit from the Building Better Opportunities project, please get in touch.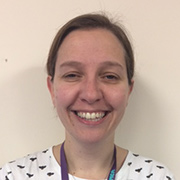 Hello, I'm Ria, Job Coach for YMCA Worcestershire. As a Job Coach I have the flexibility and diversity to support individuals to achieve their own potential! My friendly and relaxed approach has supported people to overcome their barriers, from looking for employment, starting training or having the confidence in their own ability to search for work.
07841837477
ria.hale@ymcaworcestershire.org.uk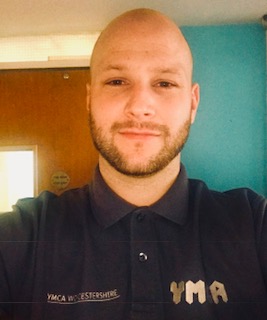 Hello, I'm Mike, Job Coach for YMCA Worcestershire. As a Job Coach, I am able to take a holistic and informal approach with supporting people in to employment, education or training.  Focusing on self-esteem, self-belief and most of all the confidence to break down barriers to move forward.
07787408523
mike.knowles@ymcaworcestershire.org.uk