Calling all amateur bakers!
Are you a star baker?
Do you love baking for your family and friends?
Are you ready to show off your baking skills?
To enter  Click here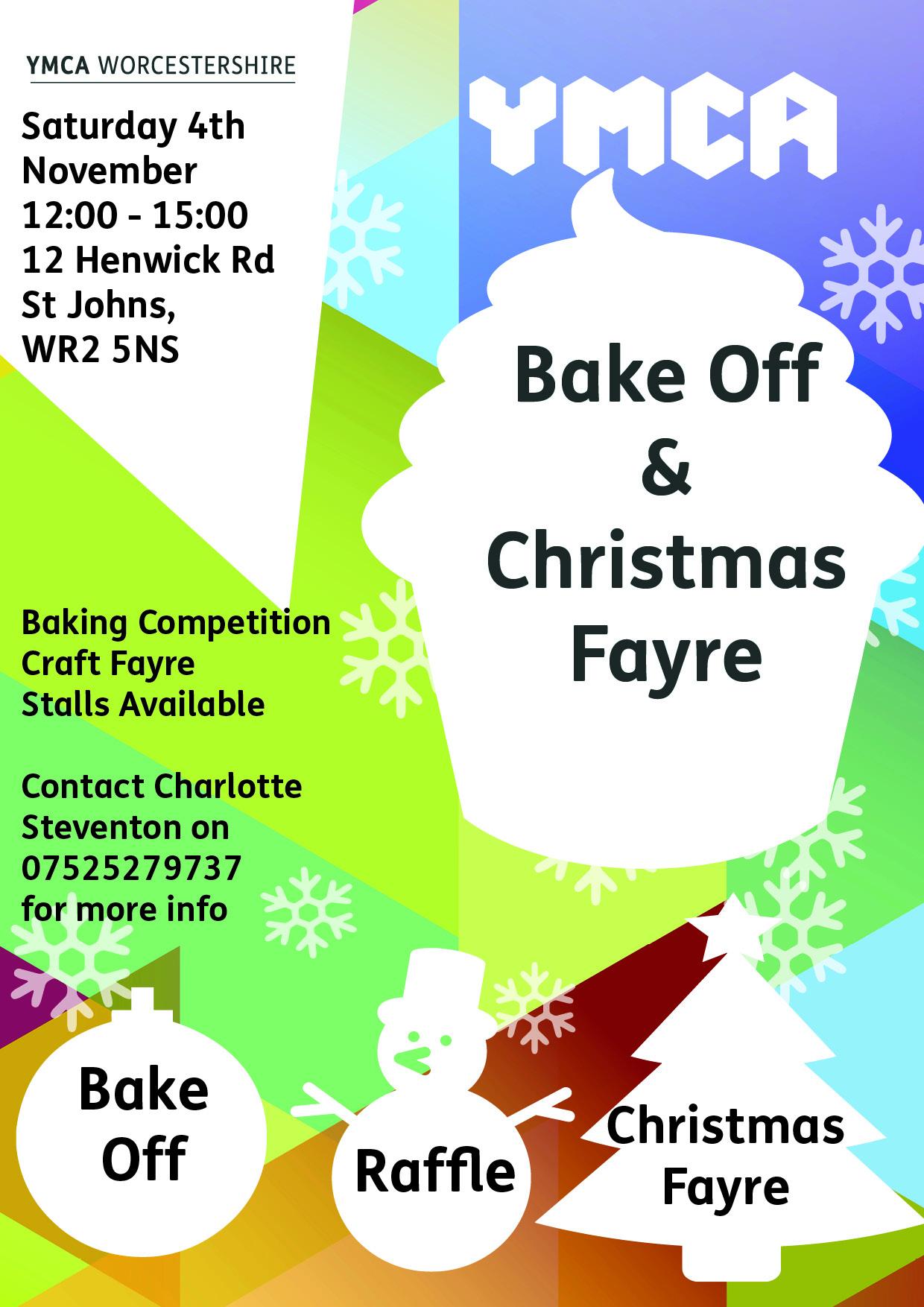 BAKE OFF RULES
All entries need to be dropped off at YMCA Worcestershire between 12:00 pm – 13:00 pm on Saturday 28th October.
 Cakes will be sold to the general public with all proceeds going towards YMCA Worcestershire.
All cakes must be fully baked and prepared in a sanitary manner.
If entering the Cakes categories, please enter an entire, normal sized cake. If entering the Cupcakes category, please enter 12 identical or similarly themed cakes.
No professional bakers allowed.