Trustee – Lindsay Sartori (Chair/Treasurer)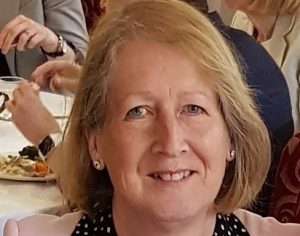 As a financial and governance professional, I was delighted to join the YMCA Worcestershire Board in December 2021. I qualified as a chartered accountant and auditor with a London city firm and, since 1994, have held senior leadership roles in national charities. They include Director of Finance and Resources at the Alzheimer's Society, the Scout Association and YMCA England and Wales, and CEO of YMCA George Williams College.
I am a former non executive Board member and president of England Netball, and currently sit on the Trustees' Board of the Diana Award.
Every young person should have the opportunities to develop their potential and I hope that by using my skills and experience as a trustee, I can support YMCA Worcestershire in a small way to achieving this objective.
What three words would you use to describe YMCA Worcestershire?
Community, young-people-focused, caring.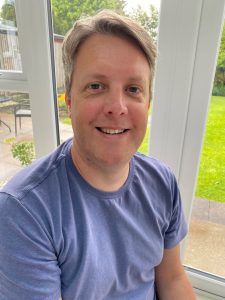 My name is Simon and I am the Youth Officer for the Diocese of Worcester; helping churches across Worcestershire and Dudley to grow their youth ministry. I live with my wife and two sons in Evesham. I have been a trustee since 2015. I became a trustee because I share the YMCA's desire to demonstrate God's love in action, serving young people across the county and helping them to live their lives to the full. My vision is for every person at YMCA to know that they are of infinite value to God and have a unique contribution to bring to their community.
To serve young people by:
listening and responding to their needs
keeping them safe and healthy in mind, body and spirit
helping them to realise their full potential.
What three words would you use to describe YMCA Worcestershire?
Exciting, ambitious, caring.
Trustee – Emma Cartwright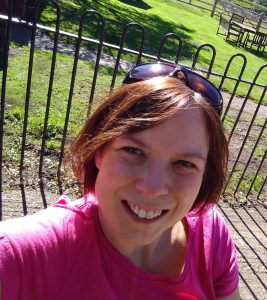 My name is Emma, and I am a Children and Families Mission Enabler at the Church of England Birmingham; I support volunteers within the parishes in the Warley and Edgbaston Deanery to grow their ministry to children and their families.  Prior to working for the Church of England I spent 24 years working in project roles within the DWP and Housing for a Local Authority.
I was very flattered to be invited to consider becoming a Trustee and said yes as I feel this is a wonderful ambitious organisation making a real positive influence on the lives of those in the County.  The trustees and the members of staff I have met have been very welcoming, knowledgeable and caring. I look forward to using my skills and experience to support them to serve our communities.
In my spare time I love reading, walking and meeting friends for coffee and the obligatory cake!   I am an active volunteer in Girlguiding UK and as well as running two units am a trustee for our local campsite.  I am passionate about creating fun and nurturing learning environments for children and adults.  It's important to me that everyone is provided with the opportunity to fulfil their potential, to know that their talents are unique and needed and that they are loved by God.
What three words would you use to describe YMCA Worcestershire?
Welcoming, caring, and innovative.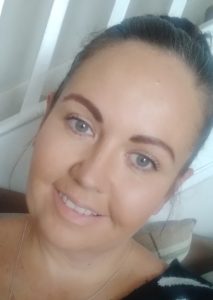 My name is Mel. I currently work as the Executive Head of Nurseries and Quality at YMCA Black Country Group . I've been fortunate to work at YMCA Black Country Group since 2018, and am excited to now be part of the board at YMCA Worcestershire.
I am a passionate advocate for children, especially in the crucial early years – representing or giving voice to children whose concerns and interests are not being heard. I am incredibly proud to have led teams of exceptional early years specialists and practitioners who are committed to providing high quality education and care across the UK.
I love the values and ethos of YMCA that put people at the centre of everything we do. Our teams are full of inspirational individuals that really strive to support children, families and their communities every day.
In my spare time I enjoy being with my family, especially travelling together and exploring new places!
What three words would you use to describe YMCA Worcestershire?
Welcoming, innovative and ambitious.
Trustee – Revd Gail Rogers Photo and biography to follow.