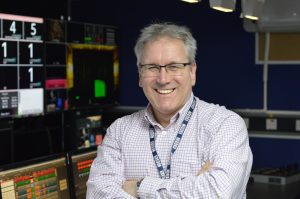 I work for the BBC in change management, workflow development and training. I am married to Jo – and we are also foster carers, looking after parent & baby placements.
I was invited to consider becoming a Trustee – which was something I'd never done before. Initially, I was concerned about the commitment, and also that I didn't know much about the YMCA before I joined. But all the Trustees I have worked with on the Board have been very supportive and encouraging, and I love meeting our staff and "clients" (although I don't like that word!). I was interested in joining an organisation that continues to have a big impact on the lives of young people and children, and the wide community. What keeps me going and keeps me inspired is the passion and commitment from all our teams working across the county. I know that everyone involved in YMCA Worcestershire is making a difference out there!
I want to see us have an even bigger impact on the lives of young people and children in our area. I believe our core values are more important than ever as we seek to support, encourage and invest in young people, children and families.
What three words would you use to describe YMCA Worcestershire?
Compassionate, supportive, inspirational – and creative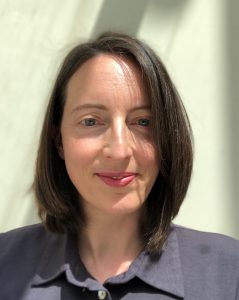 I live near Bromsgrove with my husband and 17 year old daughter, while our son is in his first year at university. I trained as a solicitor in a commercial law firm but went on to specialise in criminal law (working first in investigating miscarriages of justice before teaching and researching at Warwick University Law School).  More recently I've taken some time out to do a mixture of voluntary work and writing.  I've been on the Board at YMCA Worcestershire since 2017.
I wanted to give some time to support a local charity. I was previously a trustee of Redditch Nightstop for ten years and so I had been aware then of some of the work YMCA Worcestershire did in the local community and across the county as well as the faith foundations that underpin the work.  Since joining the Board I have been delighted to discover the true breadth and depth of the charity's work.  YMCA Worcestershire is reaching young people and their communities in ways that really make a difference and I am so proud of what our staff and volunteers are doing.  It feels like a privilege to be able to support that work in whatever way I can.
My vision for YMCA Worcestershire moving forward is first that we can build on the strength of our existing work to support and help stabilise our communities as we all move out of the pandemic emergency.  Beyond this I hope that we will be able to take the time and space to develop a considered response to some of the social changes that last beyond the pandemic and through that to find new ways to serve young people and the wider community in Worcestershire.
What three words would you use to describe YMCA Worcestershire?
Constructive, compassionate service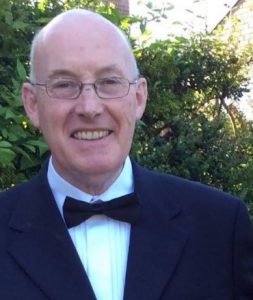 Hello, everyone.  I'm Mike Higley and I've been a trustee with YMCA since 2012, though I had previous connections with YMCA through my work with the Early Years and Childcare Service at Worcestershire County Council.  I'd worked previously as a teacher and as a manager of a local charity for children and young people with additional needs, so I felt there was a good match between YMCA's aims and aspirations for young people and the knowledge and experience I could bring.  I have absolutely loved my time with YMCA…. quite apart from the Board meetings! It's a thrill to me to see how young people can grow and become the people God has made them to be through the support and encouragement of the projects, staff and volunteers YMCA provides. I have loved the links we have made with young people in other countries too and the excitement and fun we have when we come together. My hope is that those links of faith and opportunities already started will grow us into an organisation that faces and overcomes the challenges of life, nurtures talent, teaches new skills and equips our next generations with confidence for whatever the future holds.  Three words to describe the work we do in YMCA Worcestershire?  That's a difficult one.  Perhaps Accept, Support and Nurture.  Accept by way of treating young people using our services with respect and dignity irrespective of background; Support  by way of helping and encouraging young people to develop their skills, faith… and be fully who God made them to be;  and Nurture by helping young people realise their potential even when life doesn't necessarily run in a straight line.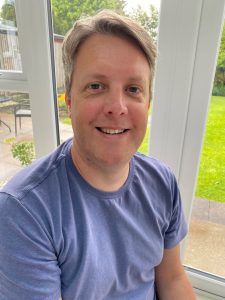 My name is Simon and I am the Youth Officer for the Diocese of Worcester; helping churches across Worcestershire and Dudley to grow their youth ministry. I live with my wife and two sons in Evesham. I have been a trustee since 2015. I became a trustee because I share the YMCA's desire to demonstrate God's love in action, serving young people across the county and helping them to live their lives to the full. My vision is for every person at YMCA to know that they are of infinite value to God and have a unique contribution to bring to their community.
To serve young people by:
listening and responding to their needs
keeping them safe and healthy in mind, body and spirit
helping them to realise their full potential.
What three words would you use to describe YMCA Worcestershire?
Exciting, Ambitious, Caring.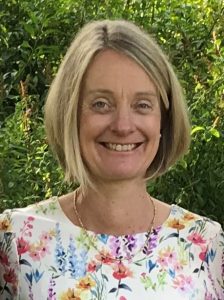 I am a teacher of French and German at a local secondary school and live in Worcester with my husband our 3 daughters. I have been a trustee for nearly 3 years.
I have supported the YMCA for many years and have always been very impressed by the work they do and especially moved by the testimonies of young people about how the YMCA has changed their lives around. I joined as I wanted to support this amazing work.
In the future, I would like to see YMCA Worcestershire having an even wider impact on young people, particularly those who have had a challenging start in life, helping them with their mental health, to develop positive relationships, be able to find work and a place to live and to play their own part in the community.
What three words would you use to describe YMCA Worcestershire?
Jesus' love in action